Week Calendar
Apps
Week Calendar
Does your native iPhone, iPod or iPad calendar give you insufficient insight and options? Then Week Calendar is the solution for you. Whether you use iCloud, Exchange or Google calendar, Week Calendar is the most user friendly, powerful and the all-round calendar app worldwide for everyone that needs to get the most out of their calendar app.
Available for iOS
Cally
Website & Apps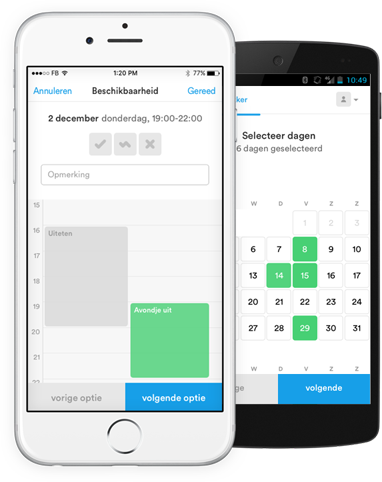 Cally
With cally.com, you can quickly and easily find a suitable date and location for your group event!
In just a few simple steps you create an event, suggest locations and dates and invite the participants.
When a participant has responded, you will receive a notification. This way you will always be informed of progress.
When everyone has responded or there are enough responses to make a choice, you can set the final date and location.